How is viral pneumonia treated?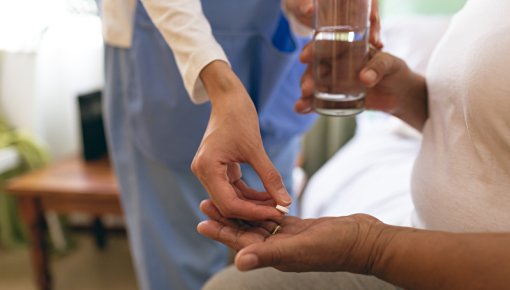 Pneumonia is usually caused by . But if it is caused by viruses, medications called virostatics are used depending on the type of and the severity of the . Antibiotics are still useful, though.
Virostatics are specially designed to fight viruses. The various types target different areas. For instance, some block enzymes that the needs to infect human cells. Others stop the from reproducing.
There is very little research into the use of virostatics to treat viral , though. It is therefore still unclear whether, and if so, to what extent which medication can stop a viral from developing into , or if it can make viral less severe or go away faster.