Parkinson's disease: Deep brain stimulation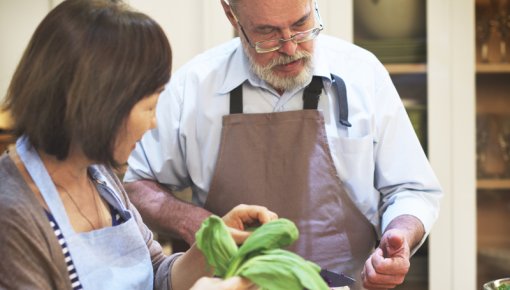 In deep brain stimulation (DBS), one or two electrodes are implanted in the brain. There they send electrical signals to nerve cells that influence particular movements. This can reduce the symptoms of Parkinson's disease. But these "brain pacemakers" can have side effects too, and are only suitable in some people who have Parkinson's disease.
Parkinson's disease is typically treated with medication. The medication usually works very well in the first few years of treatment, but it starts becoming less effective after some time. This is particularly noticeable because of how it affects motor (movement) symptoms. People go through phases of muscle stiffness followed by phases of uncontrolled movements, then stiffness again, and so on. They may also experience prolonged involuntary shaking (tremor). If someone has very distressing symptoms despite taking medication, a treatment known as deep brain stimulation (sometimes called "a brain pacemaker") might be considered. This treatment can reduce the symptoms, but it can't cure the disease. The electrodes can only be placed inside the brain (implanted) in certain specialized hospitals.