Introduction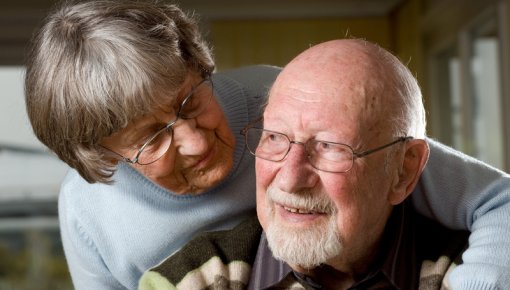 Alzheimer's disease is the most common cause of dementia. It takes its name from the psychiatrist Alois Alzheimer, who in the early twentieth century was the first person to describe the disease. Over time, people who have Alzheimer's lose their memory and ability to concentrate. Orientation in space and time become increasingly difficult, and it is also harder for them to manage on their own in everyday life. Those affected need more support as the disease progresses.
The course of Alzheimer's can be positively influenced by a number of different medications and non-drug treatments – but it is not possible to cure the disease or to keep it from progressing. This makes it even more critical for people with Alzheimer's to receive good care and support: They need loving and stable relationships and a tolerant environment. Many family members need help and assistance too.
There are other possible causes of dementia besides Alzheimer's disease. These include problems with the flow of blood in the brain (vascular dementia). Some people – particularly older people – have both Alzheimer's and vascular dementia. Medical conditions such as Parkinson's disease, brain injuries or tumors can also cause dementia. Long-term heavy alcohol consumption may lead to dementia too.
There are similarities, but also differences, between the different forms of dementia: The symptoms, the course the disease takes, and the treatment options can all vary. This overview is only about Alzheimer's.