Introduction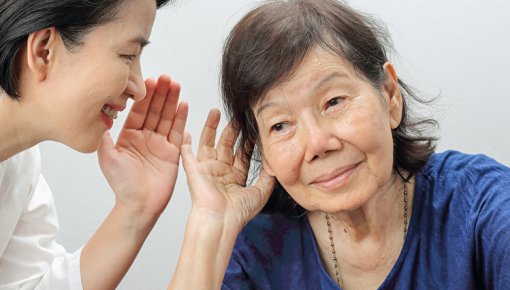 The ears receive sound waves and change them into signals that are sent along nerves to the brain. People who have hearing loss are only able to hear and understand some of the speech and sounds around them. Those who have almost or totally lost their hearing are considered to be deaf.
Hearing loss and deafness can already be present at birth, or develop during childhood. But most people's hearing only starts to get worse in older age. That is referred to as "age-related hearing loss" (medical term: presbycusis).
Depending on how bad the hearing loss is and which parts of the ear are affected, hearing aids, ear operations or prostheses (cochlear implants) can improve hearing and quality of life.