Non-drug interventions for Alzheimer's disease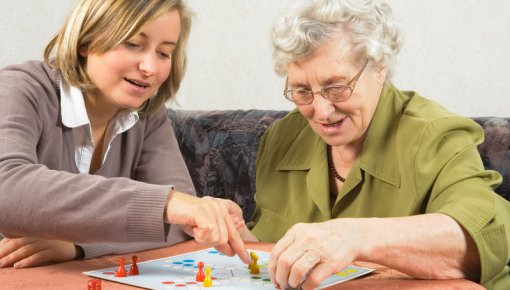 There are a number of options for treating Alzheimer's disease other than medication. These include memory training, psychosocial activation and physical exercise programs. Some of these methods could possibly improve people's cognitive performance and increase their independence.
As Alzheimer's disease progresses, it becomes more and more difficult for people to do everyday activities on their own. They become forgetful and increasingly have problems expressing themselves in words. Their orientation in space and time gets worse and their personality changes. This makes good-quality care and emotional and social support all the more important: People who have Alzheimer's need loving and stable relationships and an understanding environment.
There is currently no cure for Alzheimer's disease, and there is no way to stop it from getting worse. But there are medications and non-drug interventions that aim to delay the loss of mental abilities, to help people stay independent in everyday life for longer, and to improve their quality of life. These non-drug interventions include memory and orientation exercises, art therapy, aromatherapy and music therapy, and contact with animals, as well as caregiver training for family members.
It's often difficult to say how beneficial these common interventions are, though. A few of them have been very well studied. But there is hardly any high-quality research on many of the non-drug interventions.