Introduction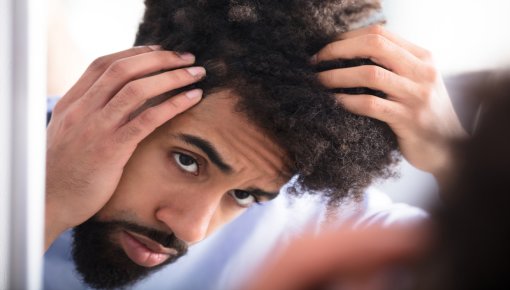 Seborrheic dermatitis is a non-contagious skin condition. It leads to scaly patches of skin with oily, dandruff-like flakes, especially on your face and scalp. It is only rarely itchy. Experts believe that seborrheic dermatitis is made more likely by certain things. These include an increased production of sebum (an oily substance) in the skin, too much of a yeast (fungus) that lives on the skin, and a weakened immune system.
If someone first has seborrheic dermatitis as a teenager or adult, it almost always tends to come back again and again. Then it helps to apply antifungal medicines or steroid creams to the inflamed areas of skin.
The situation is very different in babies, though: If seborrheic dermatitis occurs during the first few months of a child's life, it usually goes away on its own within one year and also doesn't come back. This is commonly known as cradle cap.