What are misaligned teeth and jaws?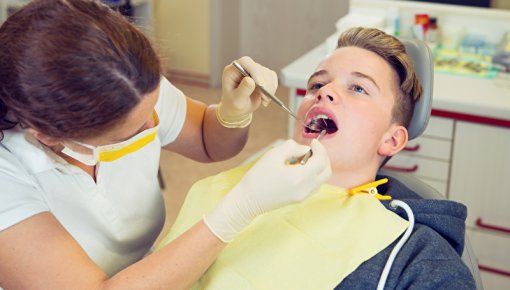 People are considered to have misaligned teeth or jaws if their set of teeth is very different to that of most others. This type of misalignment can make it harder for them to bite or chew properly, and their teeth may be more prone to damage.
In commercials, movies or social media platforms, a lot of value is placed on looking good. Teeth often play a big role here: They are usually a dazzling white and straight, forming a "perfect smile." Very few people have teeth like that. So normal teeth generally don't live up to this ideal, but are still healthy and work well.
Although different people naturally have different teeth and jaws, some people's teeth are more noticeably different from the norm. Sometimes only one tooth is crooked and sometimes several teeth are involved, or the upper and lower jaws may not fit together quite right. The medical term for teeth that aren't aligned properly is "malocclusion."
The severity of misaligned teeth and jaws can vary. Some just look unusual and might make people try to hide their teeth because they're embarrassed. More severe cases can affect your ability to eat, speak or breathe normally and increase the risk of damage to your teeth, gums or jaw joints.