Treatment with fixed braces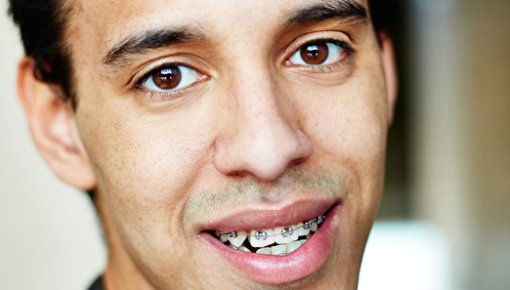 Treatment with dental braces aims to improve the position of certain teeth or the position of the upper and lower jaw, to make them fit together better. Fixed braces stay in your mouth until the end of the treatment. So it's particularly important to keep your teeth and mouth clean if you have fixed braces.
It is estimated that more than half of all children and teenagers in Germany have misaligned teeth or jaws. The treatment generally involves using either fixed or removable dental braces. Sometimes both types of braces are used: Then you might wear removable braces at first, followed by fixed braces afterwards.
The active treatment phase (when the braces are worn) is followed by a phase where you use something known as a retainer. This is done to prevent the teeth from moving back to their original position.