What can you do about pain under the foot?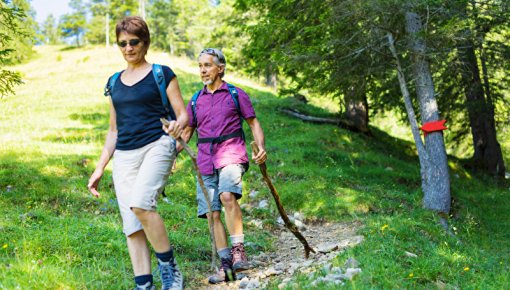 Pain under the foot is often caused by plantar fasciitis. If resting, cooling and doing stretching and strengthening exercises don't provide enough relief, corticosteroid (steroid) injections or shock wave therapy can be considered. But the pain usually disappears within a few months, even without treatment.
Under our feet we have a band of thick connective tissue (the "plantar fascia") that provides support. It can become inflamed if unusual, heavy or persistent strain is placed on it. This type of (plantar fasciitis) is particularly common in people who do a lot of sports. A typical symptom is strong pain in the foot or heel when you first get up in the morning. It usually goes away after a while, but it can get worse again if you put your foot under a lot of strain during the day.
The medical advice is to take a break from doing things that put too much strain on the plantar fascia or that might have contributed to the . This includes activities such as running, hiking and ballet. But the foot doesn't have to be immobilized (kept still). You can put more strain on it again once your symptoms have improved.
Having said that, successful treatment doesn't mean you won't ever have plantar fasciitis again – too much strain will bring the back. So it always makes sense to take any signs of excessive strain seriously and go easy on the sole of your foot for a while.