Introduction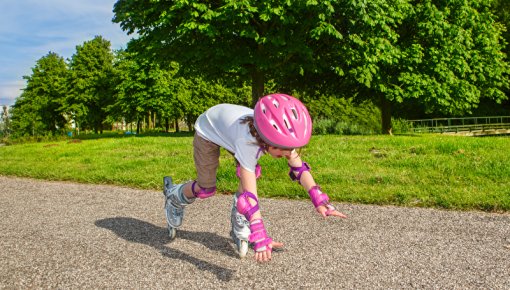 If you trip and fall, it's natural to automatically put out your hands to break the fall. This can sometimes lead to a wrist injury. Although wrist injuries are painful, they often get better within a few weeks. Sometimes the wrist has to be kept still for a longer time. Wrist injuries are rarely so bad that surgery is needed.
Wrist injuries are generally divided up into the following types:
Sprains: This is where the wrist is stretched or bent so much that the ligaments are overstrained.
Torn ligament: A ligament in the wrist tears partially or completely.
Dislocation: This is where a bone slips out of a joint. Muscles, ligaments and the joint capsule may become damaged as a result.
Bone fracture: Several bones in the wrist can break, including the radius, ulna, the carpal bones (e.g. the scaphoid and lunate bones) or the metacarpal bones. Depending on the type of fracture, it can also damage ligaments, nerves and certain parts of the joint.
The more the hand is overstretched or bent, the more likely it is to result in ligament injuries or a fracture.