Introduction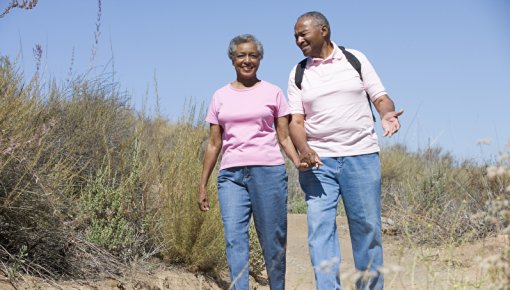 As we age, our bone density decreases. That is perfectly normal. But it decreases more quickly in some people. If a person's bone density falls below a certain level, they are considered to have osteoporosis.
Low bone density increases the risk of breaking (fracturing) bones. But bone density alone can only tell us so much. Because of this, low bone density values on their own are not a cause for concern, and certainly no reason to overly restrict yourself for fear of breaking a bone.
There's a lot you can do yourself to keep your bones strong. Movement and specific exercises can strengthen bones and the muscles that protect them. It is also a good idea to regularly spend time outdoors, to not smoke, and only drink alcohol in moderation. People who keep active also improve their sense of balance, which can help to prevent falls. That is important because falls are the main cause of broken bones in older age.
Certain medications can reduce the risk of bone fractures. But they also have side effects. Their benefits will depend on your age and individual risk factors. It is important to weigh the potential pros and cons and then decide whether medication would be suitable for you.