Detecting melanoma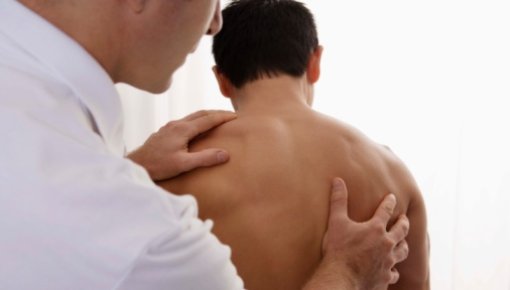 In order to detect melanoma early on, you can either check your skin for abnormalities yourself or have a doctor examine it. Skin cancer can be treated more effectively if it is detected before it spreads to other parts of the body.
The older you get, the more your skin changes, and new moles or age spots (also known as liver spots or solar lentigines) may develop. This is a normal part of aging. So some people decide to wait and keep an eye on any skin abnormalities. Others want to know right away if something is wrong, and go to a doctor to have it checked out. But it is only rarely a serious disease like cancer.
People who have been diagnosed with melanoma say that the affected mole changed in size, shape or color before. Carefully checking your skin on a regular basis is a good way to notice any changes.
A full-body check involves inspecting every square inch of your skin, including the skin between your toes, on the soles of your feet, your ears, scalp, back, bottom and in your genital area. When checking parts of your body that are hard for you to see, it can be helpful to use a mirror or ask someone to help. Keeping a record of things like the size of suspicious-looking moles or taking pictures of them can make it easier to tell later on whether they have changed.
It can be difficult to know what kind of changes could be dangerous. If you think that something on your skin might be abnormal, and if it doesn't go away within 4 to 8 weeks, it's best to see a doctor.