Introduction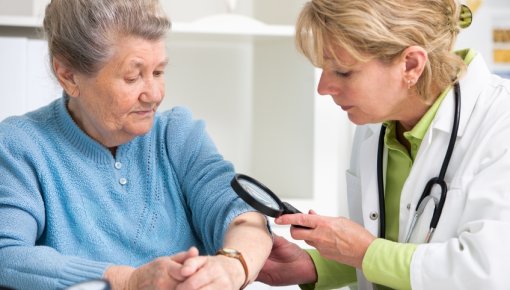 We all have moles or other small lumps and bumps that are a different color to the rest of our skin. This is perfectly normal and usually nothing to worry about. It is only rarely skin cancer.
Skin cancer comes in different forms. The main types are (malignant) melanoma, basal cell cancer (BCC) and squamous cell cancer (SCC).
Basal cell cancer and squamous cell cancer are sometimes grouped together and referred to as non-melanoma skin cancer. Melanoma often looks like a very dark mole.
It is usually removed surgically. If melanoma is already at a more advanced stage, other treatments such as medication or radiation may be needed.