Exercise, relaxation and stress management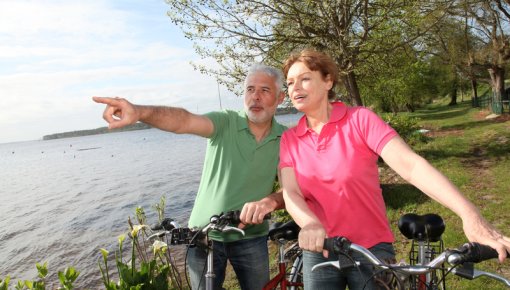 Gentle physical exercise can relieve pain and tiredness in people with fibromyalgia. Relaxation and stress management techniques aim to help people become more aware of their bodies, recognize their own limitations and cope better with stress.
Staying physically active is particularly important in fibromyalgia. That can be difficult if you're always exhausted, though. Many people who have fibromyalgia avoid exercise because they're afraid that it might be too much for them and make their symptoms worse. But studies have shown that gentle physical exercise can improve their fitness and wellbeing, and somewhat relieve the pain.
If someone has already had fibromyalgia for a while and has been avoiding exercise because of the pain, it's best for them to start doing very gentle exercises at first and then gradually increase the intensity. For instance, the goal may be to do low-intensity endurance training (e.g. Nordic walking, cycling, dancing or water aerobics) for 30 to 60 minutes two or three times a week. Gentle strength training exercises using weights, elastic exercise bands or exercise equipment can help too. Meditative forms of movement such as tai chi, qigong and gentle yoga styles are also an option.
In Germany, statutory health insurers cover the costs of group functional training classes for people with fibromyalgia, for up to 24 months. Functional training involves simple gymnastic exercises or water exercises that are done under the instruction of a . Doctors can prescribe functional training using a special form, without it having a negative effect on their budget.