Pain management and behavioral therapy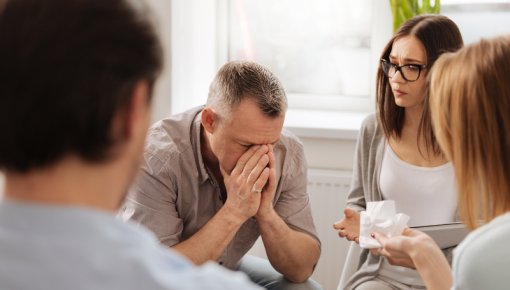 If fibromyalgia really affects your quality of life and daily routine, and if other treatments aren't effective enough, multimodal pain management is an option. Cognitive behavioral therapy helps you to recognize thoughts and behaviors that make the pain worse, and then try to change them.
Chronic (long-term) pain can cause various problems, such as sleep problems and exhaustion. It can also greatly reduce your physical fitness and affect all areas of your life, including your relationships, family life, work, household chores, hobbies and recreational activities.
The pain often has an impact on your mood, too. Chronic pain can make people feel anxious – for instance, scared of moving too much or worried that the symptoms will keep on getting worse and increasingly dominate their life. Some people then become withdrawn and lose hope that things will get better. If the anxiety becomes overwhelming, it's easy to fall into a vicious cycle of fears, feeling down, pain, sleep problems, exhaustion and worsening symptoms.
Because chronic pain can be caused by various things and affect many areas of life, it is often a good idea to use a combination of different treatments. This is where multimodal pain management comes in.