How can an irregular heart rhythm be treated?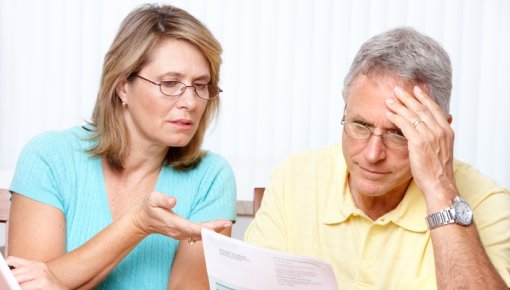 Atrial fibrillation causes the heart to beat irregularly and too quickly. Some people only have to take medication to slow their heart rate down. But it can also be a good idea to restore the heart's steady rhythm.
Atrial fibrillation causes two problems with the heart rhythm: Because the upper heart chambers (atria) beat uncontrollably ("fibrillate"), they send electrical signals to the lower heart chambers (ventricles) in irregular intervals. The ventricles are then not able to contract rhythmically and the heart beat is irregular. And many more signals reach the ventricles per minute than with a usual heart rhythm. The heart rate is then also too fast.
That can cause symptoms like a racing heart (palpitations), dizziness and weakness, and put long-term strain on the heart. These symptoms can be relieved by getting the heart back to its normal rhythm. There are two treatment approaches because there are two problems:
Rate control – the heart rate is slowed down: For some people, it can be enough to take medication to slow their heart down. Suitable medications for rate control include beta blockers. The heart then still beats irregularly, but no longer as quickly.
Rhythm control – the heart beats regularly again: The atrial fibrillations are stopped. The heart beats in its usual rhythm again (sinus rhythm), and more slowly. Restoring the sinus rhythm is called cardioversion. It can be done using bursts of electrical energy (electrical cardioversion), or with medications known as antiarrhythmic agents. There are a number of ways to stop the atrial fibrillations from coming back, including heart surgery known as catheter ablation.