How effective is skin cancer screening?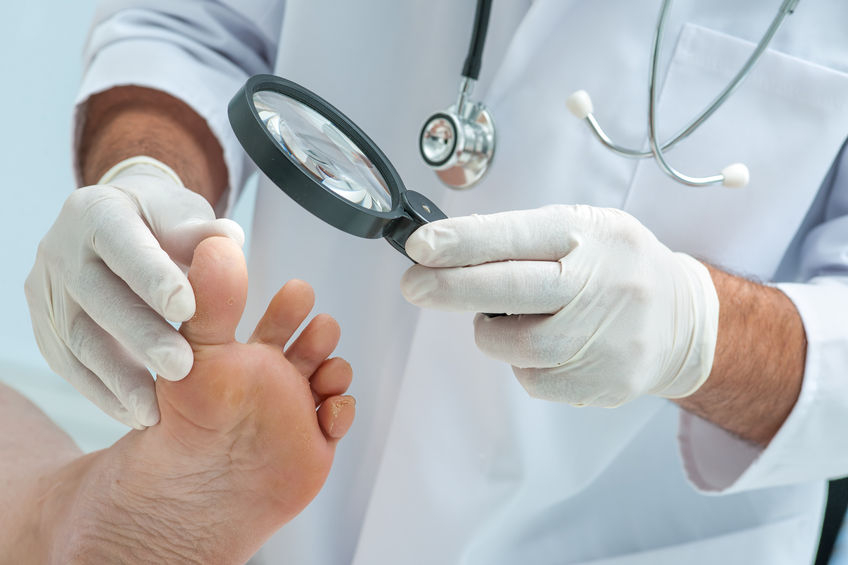 (PantherMedia / Alexander Raths) The aim of skin cancer screening is to detect skin cancer or pre-cancerous conditions at an early stage. The idea is to help prevent skin cancer or at least improve the chances of a complete recovery and avoid severe complications. Skin cancer screening mainly involves a full-body skin examination performed by a doctor with their naked eye.
All German statutory health insurers offer skin cancer screening for members over the age of 35. This screening is free of charge once every two years and may not be billed as an individual health care service (IGeL).
The doctor will carefully check for the main types of skin cancer: non-melanoma skin cancer (basal cell carcinoma and squamous cell carcinoma) and melanoma. If you are privately insured in Germany you can ask your insurer about coverage.
People who are interested in having skin cancer screening can make an appointment with a dermatologist (specialist for skin diseases). But your family doctor may also be qualified to offer this type of screening.
What does skin cancer screening involve?
In skin cancer screening, your doctor should do the following:
To make it easier for the doctor to see your skin, it is a good idea not to put on make-up or nail polish before going to skin cancer screening. It is also better to take out earrings or other piercings and to keep your hairstyle simple.
In full-body skin cancer screening, the doctor examines all of your skin and visible mucous membranes, looking for anything abnormal. In order for the examination to be thorough, folds of skin and the membranes lining all orifices (body openings) also need to be looked at carefully. Some people might feel uncomfortable or embarrassed about being completely naked and having private parts of their bodies inspected so closely. They could keep their underwear on at first, only removing it briefly while the doctor inspects their behind and genitals. Women who would prefer to be examined by a woman can go to a female doctor, and men can go to a male doctor if they feel more comfortable that way.
Doctors usually just rely on their eyes at first. But they might suggest using a special magnifying glass with a light on it (dermatoscope) as well – for instance, to take a closer look at abnormal-looking areas of skin, or in people who have a higher risk due to their skin type. In Germany, this additional check with a dermatoscope is usually only covered by statutory health insurers when looking at an area of skin already thought to possibly be cancerous. If you would like your doctor to use it for general skin cancer screening, it is typically seen as an individual health care service (IGeL) so you would need to pay for it yourself.
If you would like to have video documentation of the examination you will have to cover the costs on your own. There have not yet been any good-quality studies on whether using dermatoscopes or video recordings makes skin cancer screening more effective.
If everything looks normal, you can go for skin cancer screening (paid for by your statutory health insurer) again two years later. Other examinations are only needed if the doctor finds anything abnormal that might be cancer.
What are the advantages of skin cancer screening?
Many people check their own skin for signs of cancer, which is a type of screening in itself: If you find something unusual that worries you, you can have a doctor check it.
The skin cancer screening offered by doctors is there to discover skin cancer before it causes any symptoms, with the aim of reducing the risk of suffering from complications or dying of the disease. Although that sounds logical, it's not clear whether screening actually achieves this goal.
Skin cancer screening is meant to help
detect and treat pre-cancerous conditions in order to prevent skin cancer from developing, and
find skin cancer as early as possible in order to improve the chances of full recovery. 
A pilot project for skin cancer screening carried out in the German state of Schleswig-Holstein was the reason why skin cancer screening was introduced in Germany. Over 360,000 people with statutory health insurance participated in the project for one year. It was found that screening leads to the discovery of more cases of skin cancer. But it's not possible to say whether fewer people die of skin cancer as a result.
Some people are more likely to benefit from screening than others, depending on how likely they are to get skin cancer and die of it. The following tables show the likelihood of developing melanoma if you live in Germany. They also show that the risk of melanoma depends on your age and is slightly different for men and women. Older men are at highest risk: About 7 out of 1,000 men aged 65 will develop melanoma within the next ten years, and about 1 to 2 out of 1,000 will die of it.
Table for men: Cases of melanoma and related deaths in Germany (at different ages)

| Out of 1,000 men of this age... | … this many will develop melanoma in the next 10 years: | … this many will die of melanoma within the next 10 years: |
| --- | --- | --- |
| 35 years | 1 | fewer than 1 |
| 45 years | 3 | fewer than 1 |
| 55 years | 4 | 1 |
| 65 years | 7 | 1 |
| 75 years | 8 | 2 |
Table for women: Cases of melanoma and related deaths in Germany (at different ages)

| Out of 1,000 women of this age... | … this many will develop melanoma in the next 10 years: | … this many will die of melanoma within the next 10 years: |
| --- | --- | --- |
| 35 years | 3 | fewer than 1 |
| 45 years | 3 | fewer than 1 |
| 55 years | 3 | fewer than 1 |
| 65 years | 4 | 1 |
| 75 years | 4 | 1 |
What are the disadvantages of skin cancer screening?
Full-body skin cancer screening examinations don't hurt and don't have any side effects. Some people feel uncomfortable about having to take all of their clothes off.
But the screening results aren't 100% reliable, and this can lead to several disadvantages. Ideally, screening would detect skin cancer in everyone who has skin cancer. This is nearly impossible in practice, though, because there are many kinds of skin changes that can't be easily identified. There are three possible types of diagnostic error:
Skin cancer is not discovered and is therefore not treated, although it should be.
Something unusual is discovered during screening and thought to be cancer. This may make you worry and feel anxious, and you need to do further tests. The area of skin then turns out to be non-cancerous, so you worried and had more tests for no reason.
The doctor discovers something that appears to be skin cancer but would never have actually become dangerous if it hadn't been found. This is known as overdiagnosis.
It's not clear how common these kinds of errors are in skin cancer screening. For instance, we don't know how often full-body skin examinations lead to the discovery of something that is thought to be skin cancer but turns out to be harmless. The doctor's qualifications will also influence how well they can detect skin cancer.
What happens if the doctor suspects you may have skin cancer?
Most people feel worried and anxious when they are told that they have a "suspicious-looking" area of skin. But abnormal ("positive") findings don't mean that you have cancer – that is simply a possibility at this point.
Abnormal-looking skin is examined more closely by a dermatologist (a specialist for skin diseases). They check your skin again, paying special attention to the possibly cancerous area.
If the dermatologist thinks you have cancer, they will numb the area with a local anesthetic and then cut out and remove some or all of the abnormal tissue. This is known as a biopsy. There are different ways of taking a biopsy, and it will usually leave a small scar that you can hardly see. If bigger areas of skin need to be removed, the scar may be larger. Complications such as poor wound healing tend to be rare.
The tissue sample is examined under a microscope to find out whether it is a tumor and, if so, how dangerous it is. Most types of skin cancer can be identified through a biopsy.
But – as with any other kind of screening – there may be false alarms, or a tumor might be overlooked. The pilot project in Schleswig-Holstein showed that about 80 out of 100 abnormal skin areas that were removed turned out not to be cancer.
If doctors think that the cancer has already spread to other parts of the body, further tests will need to be done, such as a lymph node biopsy.