Managing pain during childbirth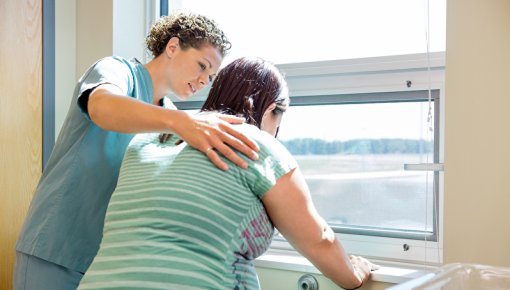 Different women experience labor pain differently. While some say it's quite manageable, others find it very painful. The main thing that helps women cope is having a reliable, caring person by their side. Approaches like changing positions and doing breathing exercises can help relieve the pain. If that's not enough, medication is an option.
Giving birth is exhausting and requires a lot of strength − both physically and emotionally. Many women wonder how they will cope with the pain that usually comes with the contractions in labor. Along with good support, it's important for the expectant mother to feel like she can do something to improve things herself too. So it's a good idea to find out beforehand what can help relieve labor pain.