Psychological treatments and other interventions for post-traumatic stress disorder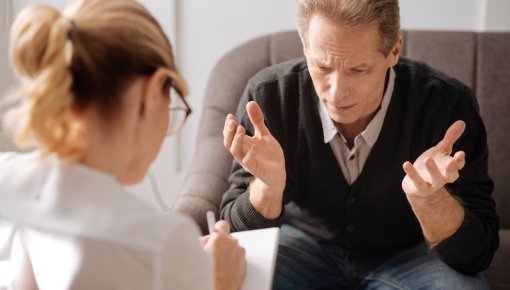 Many people manage to process and come to terms with traumatic experiences with the help of their family and friends. But if someone develops post-traumatic stress disorder (PTSD), psychological treatment can help relieve the symptoms.
Most people have upsetting experiences that they can't get out of their head for a long time. Not everyone needs therapy, though. It's often possible to deal with what happened without treatment. But sometimes distressing experiences are so bad that they lead to post-traumatic stress disorder (PTSD). If that happens, professional help may be needed.
PTSD is treated by psychotherapists. Some have special training in trauma-focused therapy too. Younger patients go to see child psychologists instead. The treatment is usually possible on an outpatient basis (without staying in a hospital). A hospital stay may be recommended if the symptoms are too severe for outpatient treatment, or if the person needs a safe space.
It is sometimes difficult for people to get the support they need. There are various reasons for this: Some are put on a very long waiting list, others reject offers of help because they no longer trust other people or because they're ashamed of what happened and don't want to talk about it. Sometimes they don't know that they have PTSD.