Strategies for family and friends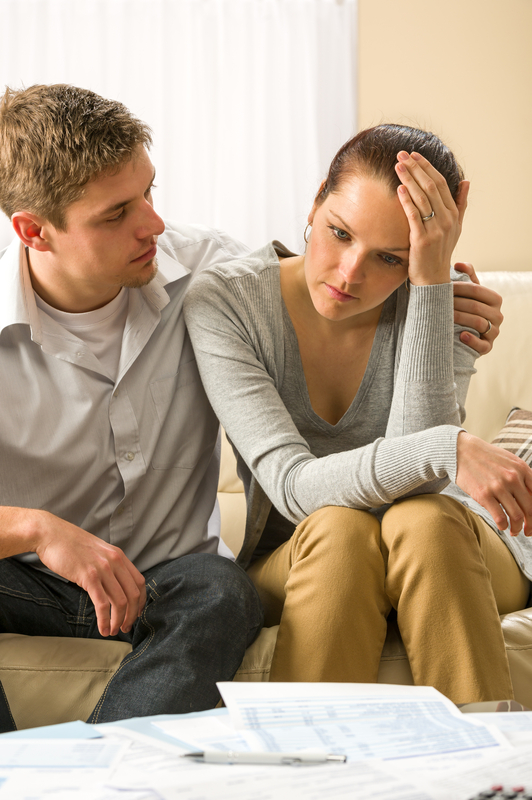 (PantherMedia / CandyBox Images)
If a friend or someone in the family has depression, people are usually concerned and want to help, but often don't know how. We have put together a few tips and ideas about how you might help a person with depression.
Sadness is usually a normal and natural reaction – for instance, to a loss, problems or a difficult situation in life. It's not easy to tell if a sad mood has developed into an illness that might need treatment. People still don't feel comfortable talking about depression in our society. Those who have it might be ashamed of their illness, and their friends and family might be too. But depression is an illness like any other.
Partners, family members and friends usually feel helpless, and many feel scared too. Often they want to help but don't know how. The following ideas and suggestions might help you to deal with and talk to someone who you are worried about:
Treat them with respect.
Be attentive and listen carefully.
Use open, friendly body language.
If they say they have feelings of guilt, accept that and don't try to talk them out of it – these feelings are often very real to them.
Be careful with well-meaning advice.
Accept their needs.
Try to stay calm, open and honest, even if the conversation becomes difficult or one of you gets angry.
Encourage them to seek professional help.
Help them to make a doctor's appointment.
Go with them to counseling or therapy.
Take talk of self-harm or suicide very seriously and seek professional help.
Help them not to make any rash decisions while they are depressed (e.g. regarding their relationship with their partner).
Help them with their daily routine: getting enough exercise, eating regularly and having enough social contact. You might, for instance, regularly go for a walk together at a specified time.
Keep an eye on how other family members and friends are coping – they might be struggling with the situation too.
Learn more about depression yourself (causes, how it might change over time, treatment options).
Last but not least: look after yourself and, if necessary, talk about your own experiences and feelings with friends, family members, your partner or professionals.
It's important to keep reminding yourself that every person is different, behaves differently, and copes with things in their own way. So there's no general advice that will work for everyone.
IQWiG health information is written with the aim of helping people understand the advantages and disadvantages of the main treatment options and health care services.
Because IQWiG is a German institute, some of the information provided here is specific to the German health care system. The suitability of any of the described options in an individual case can be determined by talking to a doctor. informedhealth.org can provide support for talks with doctors and other medical professionals, but cannot replace them. We do not offer individual consultations.
Our information is based on the results of good-quality studies. It is written by a team of health care professionals, scientists and editors, and reviewed by external experts. You can find a detailed description of how our health information is produced and updated in our methods.