Wait and see, back brace or physical therapy?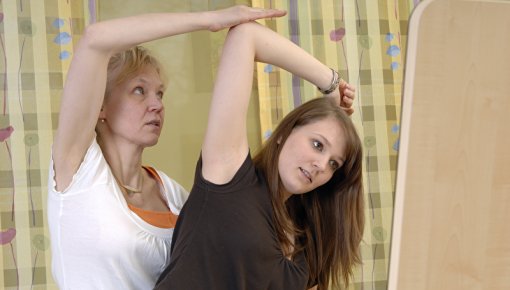 Sometimes, teenagers with scoliosis can wait and see what happens and don't need treatment. But it's important to have regular check-ups to keep an eye on how the curve develops over time. If it gets worse, a back brace might be needed – like in people with severe scoliosis.
Roughly 2% of teenagers have a curved spine (scoliosis). The cause is usually not known. The likelihood that the scoliosis will get worse depends on how severe it is and how far the person's bones have already developed overall (their skeletal maturity). Severe scoliosis tends to get worse. If the person's bones are still growing, the curve in their spine is more likely to get worse.