Coping with ADHD in everyday life: Information for parents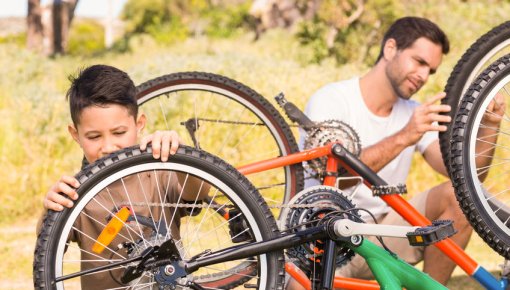 Raising a child with ADHD is not easy. Family life is often dominated by conflicts and sometimes there is additional pressure from other people too. Teachers, friends, family members or other parents often assume that the child's behavior is a result of the wrong kind of parenting. But many parents of children with ADHD gradually develop strategies to help them cope better in everyday life.
Raising a child with ADHD can be very challenging. It demands a lot of attention from parents. The child's behavior often leads to tension within the family or trouble at school. Children with ADHD are abnormally impulsive and restless. They don't follow rules or instructions and are sometimes aggressive. So it's perfectly normal for parents to sometimes feel helpless, annoyed or even furious, as well as worrying about their child. But it's important to remember that the child is not behaving that way on purpose.
Over time, many families come up with strategies to help them cope with everyday situations. There are various strategies to help plan the day and avoid surprises, or to at least be ready for them. Some parents are reluctant to lay down clear rules because they don't want to be too authoritarian or strict. But the aim of these strategies is to help create an environment in which the child can cope better.