Introduction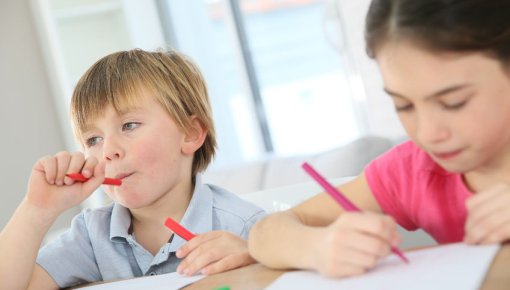 Attention deficit hyperactivity disorder, ADHD, is a disorder in which children are especially inattentive, impulsive or hyperactive. "Inattentive" refers to children who have difficulties focusing and are easily distracted. Overly "impulsive" children act in a way that is extremely rash, inconsiderate, careless or impatient for their age. "Hyperactive" describes children who are restless or constantly fidgeting – for instance, they may not be able to sit still during school lessons, and might get up and walk around the classroom a lot instead.
Severe ADHD can cause major problems in the child's life and everyday routine, as well as that of their whole family: Children with ADHD behave differently than expected, so they often cause trouble. They need a lot of attention. Because of their short attention span, they find it difficult to learn. Some of them have abnormal social behavior, anxiety or depression. Adults with ADHD often have problems in relationships or at work.
The number of children being diagnosed with ADHD has increased in recent years. Some people are wary of this development and doubt that ADHD is really that common. They're worried that a lot of children who are diagnosed with ADHD are simply a little overactive, but otherwise healthy. A wrong diagnosis may lead to unnecessary treatment. Being wrongly labeled as mentally ill may also affect a child's self-esteem.
But there are children and teenagers who actually have ADHD and aren't diagnosed with it. This can also have a negative effect, because they may not get treatment that could help them. So it's very important to take the time to look into things so ADHD can be ruled out or diagnosed.