Exercise and sports for rheumatoid arthritis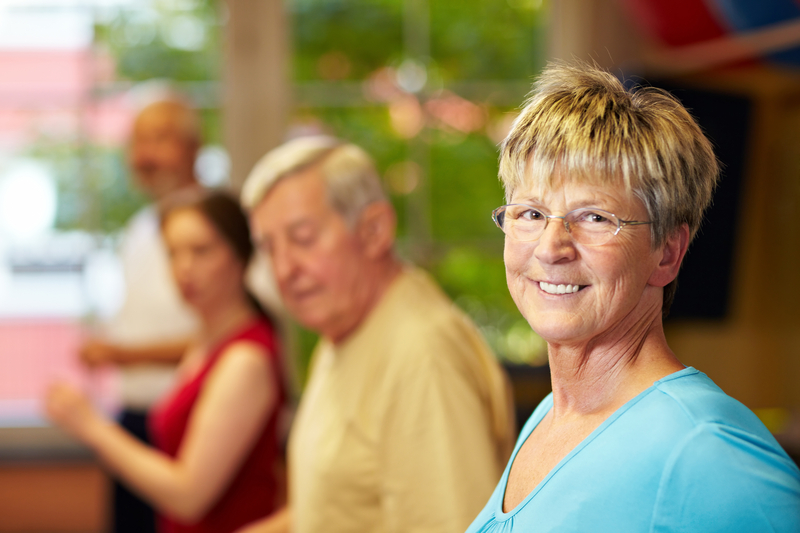 (PantherMedia / Robert Kneschke)
There are good reasons for people with rheumatoid arthritis to stay physically active: Exercise and sports improve physical fitness and strength, and they can also help reduce disease-related exhaustion. A number of different sports are easy on the joints and suitable for people with rheumatoid arthritis.
Physical activity is important for keeping joints as mobile as possible. Exercise and sports have other advantages too: They strengthen your muscles, bones and circulatory system (heart and blood vessels). Strength and stamina are also useful in daily life – for instance, when climbing stairs.
Pain and exhaustion can make it hard to be physically active, particularly at first when your body isn't used to it yet. So it's important not to overdo it, and to make sure that the exercise you do is suitable for your stage of disease and the symptoms you have. This is also true when you have acute flare-ups.
You can talk to a doctor, physical therapist or occupational therapist about what type of exercise is most suitable for you in different situations.
What types of sports are suitable in rheumatoid arthritis?
Suitable types of sports and exercise for people with rheumatoid arthritis include the following:
Strengthening exercises: For instance, exercises using light weights to strengthen the muscles in the legs, arms and back.
Aerobic exercise: Sports that strengthen your heart and lungs, such as brisk walking, cycling, swimming and dancing.
Exercises and water aerobics
Tai chi (shadowboxing)
Yoga
In general, the activities that are suitable for people with rheumatoid arthritis are those that don't put too much stress on the joints. Research has shown that exercise isn't associated with risks in most people who have rheumatoid arthritis. If someone's joints are already very damaged, though, they should avoid doing intensive exercise. Evidence suggests that this kind of exercise can increase joint damage.
Personal preference is important when choosing the right type of exercise because it can only be effective if you do it regularly. Making exercise part of your daily routine is a lot easier if it's fun and makes you feel good.
Do health insurers cover the costs of sports activities?
In Germany, statutory health insurers cover the costs of group functional training classes for people with rheumatoid arthritis, for up to 24 months. Functional training involves exercises (e.g. stretching and strengthening exercises) or water aerobics, usually under the instruction of a physiotherapist. These classes are specially tailored to the needs of people with diseases like rheumatoid arthritis. Many people find it easier to do sports in a group too.
German statutory health insurers will only cover the costs if they have officially recognized that the organizer fulfills the required criteria. And the classes have to be prescribed by a doctor as well. Doctors can prescribe functional fitness training using a special form to ensure that it doesn't negatively affect their budget.
Statutory health insurers will also cover the costs of rehabilitation exercise classes known as "Rehasport" if they are prescribed by a doctor. The aim of these classes is to improve your stamina, strength, coordination and mobility. They are offered for groups and usually include 50 sessions spaced out over an 18-month period.
You can find out more about sports activities for people with rheumatoid arthritis by contacting support groups, for instance.
What does research say about the different types of sports?
Physical activity can improve your fitness, strength and overall mobility. A systematic review of studies has also shown that it can reduce the exhaustion associated with rheumatoid arthritis.
Strengthening exercises
A series of studies have looked into the effect of strengthening exercises, especially in the arm and leg muscles. Participants in the studies did exercises using light weights or strengthening equipment for 30 to 60 minutes, two to three times per week. This improved their strength and also reduced arthritis-related limitations somewhat. It was easier for them to do everyday tasks like getting dressed and washed or handling dishes and cutlery. But the exercises had no effect on the pain.
Aerobic exercise
Other studies investigated how aerobic exercise influences rheumatoid arthritis symptoms. Here, too, the classes were held two to three times per week. Most sessions lasted between 45 and 60 minutes. Different types of aerobic exercise were tried out, such as cycling or swimming, often in combination with other exercises. The intensity of exercise was moderate. In other words, it was strenuous but didn't increase the participants' pulse too much.
Aerobic exercise was found to have positive effects too: It improved quality of life, slightly reduced limitations in daily life and also relieved pain somewhat.
Water aerobics
Because doing exercises in water hardly puts any strain on the joints, water aerobics is often recommended for people who have problems with their joints. The benefits of water aerobics have been tested in several studies. But the research results so far aren't enough to be able to tell whether water aerobics can relieve rheumatic symptoms such as pain, or improve joint function.
Tai chi and yoga
There's hardly any research on the effects of tai chi and yoga in rheumatoid arthritis, so it's not possible to draw any reliable conclusions.