Exercise and sports for rheumatoid arthritis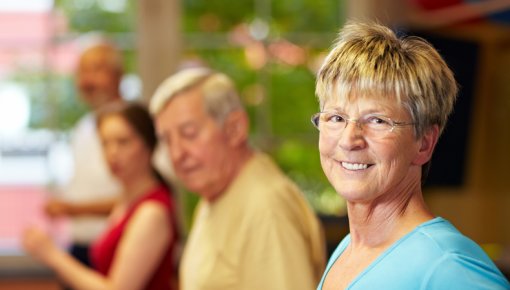 There are good reasons for people with rheumatoid arthritis to stay physically active: Exercise and sports improve physical fitness and strength, and they can also help reduce disease-related exhaustion. A number of different sports are easy on the joints and suitable for people with rheumatoid arthritis.
Physical activity is important for keeping joints as mobile as possible. Exercise and sports have other advantages too: They strengthen your muscles, bones and circulatory system (heart and blood vessels). Strength and stamina are also useful in daily life – for instance, when climbing stairs.
Pain and exhaustion can make it hard to be physically active, particularly at first when your body isn't used to it yet. So it's important not to overdo it, and to make sure that the exercise you do is suitable for your stage of disease and the symptoms you have. This is also true when you have acute flare-ups.
You can talk to a doctor, physical therapist or occupational therapist about what type of exercise is most suitable for you in different situations.