How is early rheumatoid arthritis diagnosed?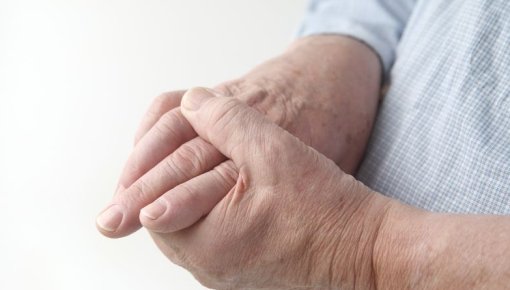 It can be difficult to diagnose rheumatoid arthritis early on in the disease. In the first few weeks and months, the symptoms are often mild and not always typical. But it's important to diagnose the disease as soon as possible: The treatment is more likely to stop rheumatoid arthritis from getting worse if it is started early enough.
Some of the non-specific symptoms of early rheumatoid arthritis include general weakness, exhaustion, tiredness and weight loss. Other early signs include a slight fever, as well as achy bones and muscles. But people might also experience more typical rheumatoid arthritis symptoms such as swollen joints.
Tests specifically for rheumatoid arthritis will be recommended at the latest if
three or more joints have been swollen for at least six weeks,
the same joints are swollen on both sides of the body, and/or
your joints feel stiff for at least one hour after getting out of bed in the morning.