Introduction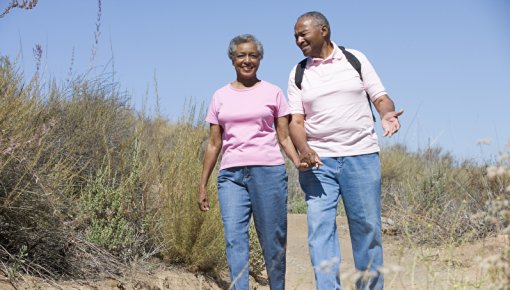 As we age, our bone density decreases. That is perfectly normal. But this decrease is greater in some people than in others. If a person's bone density falls below a certain level, they are considered to have osteoporosis. This mostly affects older people – but certainly not all of them. The loss of bone mass starts earlier in women than in men.
Low bone density increases the risk of breaking (fracturing) bones. This can have more serious consequences in older age because broken bones do not heal as easily in older people as they do in young people. But there's still no need to worry too much about low bone density – and no reason to be less physically active. Because getting less exercise tends to increase the risk of bone fractures even more. Physical activity strengthens bones and muscles, improves your balance and prevents falls. Falls are the main cause of bone fractures in older people.
There's a lot you can do on your own to keep your bones strong. The most important thing is to stay active and eat a calcium-rich diet – and not to smoke. Whether or not it's a good idea to also take medication to strengthen your bones depends on your age and other individual risk factors for bone fractures.