Relief for a stuffy nose, cough and sore throat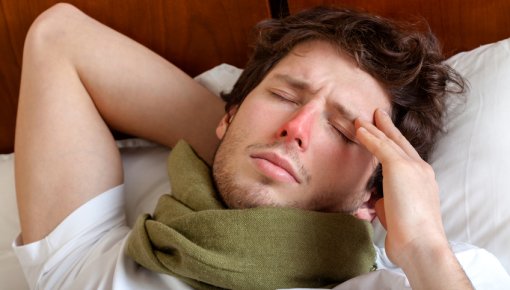 There are no treatments that fight cold viruses directly. But nasal sprays and painkillers like ibuprofen and acetaminophen (paracetamol) can provide some relief from cold symptoms. Many other treatments have either not been studied well enough or have no proven benefit.
Colds are very common: On average, adults come down with a cold 2 to 4 times a year, and children have as many as 6 to 8 colds a year. The reason that colds are so common is that they can be caused by very many different kinds of viruses. So having had one virus doesn't make you immune to other cold viruses.
Colds usually go away on their own after about one to two weeks. Although the symptoms – such as a runny or stuffy nose, cough and headache – can be bothersome, you don't need to take medication. None of the currently available treatments can shorten the length of a cold. Antibiotics only fight bacteria so they don't help in the treatment of simple common colds that are caused by viruses. They can have side effects too, so they should only be used if a bacterial infection develops as a complication of the cold.