Introduction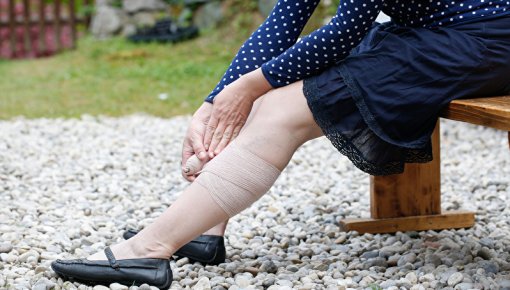 Some people develop what is known as post-thrombotic syndrome (PTS) a few weeks or months after having deep vein thrombosis. It can cause the affected leg to swell up and hurt. Itchy rashes on the skin and sometimes ulcers can form as PTS progresses.
The symptoms can restrict daily activities and are then very distressing. Itchy skin can cause insomnia, tiredness and drowsiness. Some people also find the visible changes to their skin very unpleasant.
There are various things you can do yourself to relieve the symptoms. Treatments such as medical compression stockings might also be an option depending on how severe the PTS is.
Post-thrombotic syndrome can also develop after thrombosis in the arm veins. But arm vein thrombosis is very rare.