Why movement is so important for back pain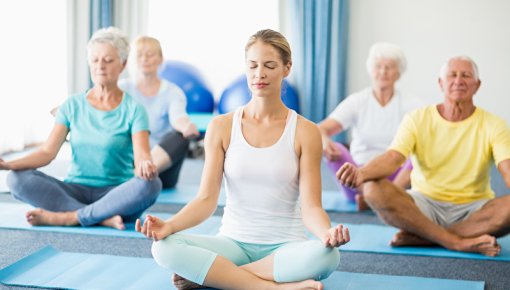 One of the most important things that people with low back pain can do is to stay as physically active as possible in daily life and exercise regularly. Things that have been proven to help include exercises to strengthen the core muscles, as well as certain exercises used in pilates, tai chi and yoga.
Not moving enough can weaken your core muscles, make the pain worse, and also lead to other health problems. Because of this, people who have back pain are often advised to get "more exercise" and "stay active." There are good reasons for this advice: For a start, regular physical exercise has been shown to reduce pain. What's more, it's a good idea to go about your daily life as normally as possible, and not to let the pain limit your activities too much. Isolating yourself or no longer doing things you enjoy will make it even harder to cope with back pain.
More than 100 studies have looked into various types of exercise. So this is by far one of the best studied treatment approaches. Exercise and sports are also among the few treatments that have been proven to relieve back pain. This is the reason why most medical societies around the world recommend regular exercise for people with back pain.
Although exercise programs don't always make back pain go away completely, they often relieve the pain and improve your overall fitness and mobility. Research has also found that doing regular exercise can reduce the frequency of recurring back pain attacks by almost half.