Passive treatments: Massages, heat and manual therapy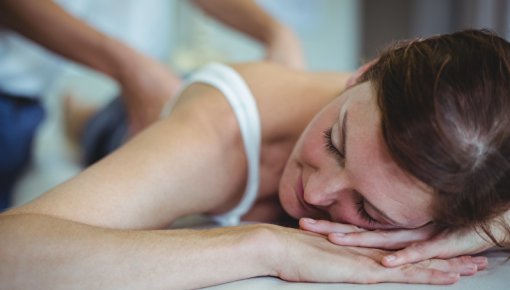 Passive treatments such as massages or applying heat may help relieve back pain for a short time, if at all. Some of these treatments can improve your wellbeing.
Research has shown that active treatments provide the most effective relief for non-specific low back pain. By "active" we mean treatments that you actively participate in, that you carry out yourself and also continue doing yourself over the long term. Examples of active treatments include exercises to strengthen and stretch your muscles, pilates, yoga and relaxation techniques. Cognitive behavioral therapy is also considered to be an active treatment.
Passive treatments, on the other hand, are carried out by other people – because you can't do them yourself or because they don't involve being active yourself. These treatments include the following:
Acupuncture
Electrotherapy
Kinesiology taping
Short-wave diathermy
Laser therapy
Magnetic field therapy
Manual therapy techniques such as manipulation and mobilization of the spine
Massages
Osteopathic treatments
Applying heat or cold
Therapeutic ultrasound
Traction