Breast cancer: How exercise can help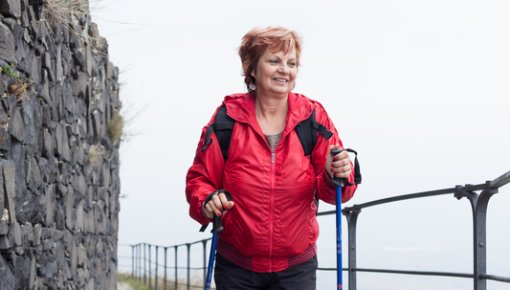 Sports and exercise can have a number of positive effects both during and after treatment for breast cancer, such as improving fitness and quality of life.
For many people, exercise is an important part of getting healthy again after a major illness. It can also help to get over a disease like breast cancer and relieve side effects of treatment.
Cancer treatments – such as surgery, chemotherapy, hormone therapy, or radiation – can have both physical and emotional effects. There may be side effects of varying severity depending on the type of therapy and how intense it is. One common side effect is fatigue. Fatigue is debilitating physical and mental exhaustion. Most people in this situation will feel down from time to time.