What role does breast density play?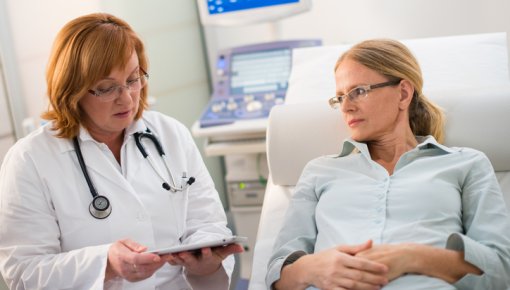 The female breast is made up of glands, fat and connective tissue. Breast density is considered to be high if the breast has a lot of glands and connective tissue in it, but not much fat tissue. The risk of breast cancer can be influenced by breast density. And very dense breast tissue makes it more difficult to see breast cancer tumors in x-ray images (mammograms).
The proportions of glands, fat and connective tissue in the female breast don't always stay the same. They change depending on various hormone levels. So a woman's breast density can increase and decrease again during her menstrual cycle. The number of mammary glands decreases over time in many women, particularly during menopause, and then their breast density usually decreases too. But taking estrogen pills can increase breast density. Overweight women tend to have less dense breast tissue.