Recurrent non-metastatic breast cancer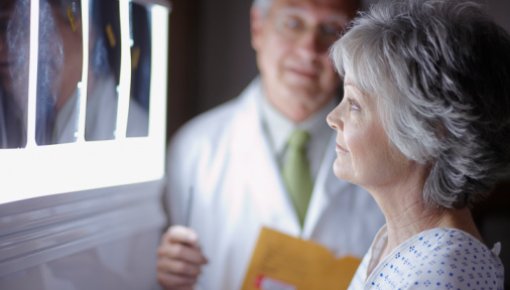 If breast cancer comes back, it is often more frightening than the first time it was diagnosed. But even if it does come back, there are still treatment options. It is often possible to remove the new tumor and prevent the cancer from spreading further. Daily help and support can be important in maintaining a good quality of life.
Breast cancer is the uncontrollable growth of new tissue that starts in a mammary gland and then spreads. If breast cancer comes back after going away, it is known as recurrent breast cancer. That usually means that some cancer cells remained inside the body despite treatment, and that they have started to grow again. This can happen years or even decades after the first illness. Breast cancer also sometimes spreads to other parts of the body, forming distant metastatic tumors.
If a new tumor grows in the breast that was already affected by cancer, it is called a . If the breast was removed, the new tumor may start growing on the chest wall or in the skin above it. "Locoregional" means that cancer cells have also spread to tissue surrounding the breast, for example in the skin, the armpit or around the collar bone. The tumor may also have spread to neighboring local recurrencelymph nodes or blood vessels. If a tumor grows in the other, previously healthy breast, it is considered to be a new, different tumor.