Risk factors for breast cancer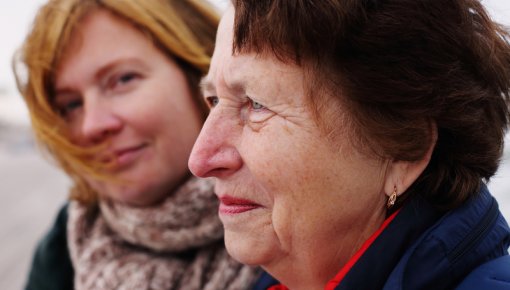 Most women have some risk of getting breast cancer. But many risk factors, such as lifestyle, play only a small role. The biggest risk factors are your genes (family history) and age.
In recent decades there has been a lot of intensive research on the causes of breast cancer and other cancers. It is now clear that there is no one cause of breast cancer. Whether or not a woman develops breast cancer will mainly depend on the following factors:
Age and medical history. The likelihood of developing cancer increases as you grow older. This is because gene mutations (changes) start becoming more likely, while at the same time certain protective mechanisms stop working properly. Women who have already had breast cancer are more likely to get it in the future.
Genetic predisposition. Cancer arises when genes in a cell change (mutate). The body can usually prevent or repair such changes. In people who are more likely to get cancer because of their genes, these protective mechanisms aren't as effective.
Hormones. Hormones can influence how cancer cells grow. Hormone-related factors that play a role in breast cancer include the age at which a woman had her first period, when she had her first child, and how often she was pregnant.
Lifestyle. Certain lifestyle factors and life circumstances can affect your risk of breast cancer, but they tend to play a minor roll.
There are so many different risk factors that most women have several of them at the same time. This is normally no real cause for concern, though, because most of these factors only slightly increase the risk and are quite "normal." So having several risk factors doesn't necessarily mean you're more likely to get breast cancer. Many women who develop breast cancer have the same risk factors as women who don't get this disease.
Whether or not a woman develops breast cancer is a matter of luck: Sometimes gene mutations occur spontaneously, for no particular reason.