Medication for COPD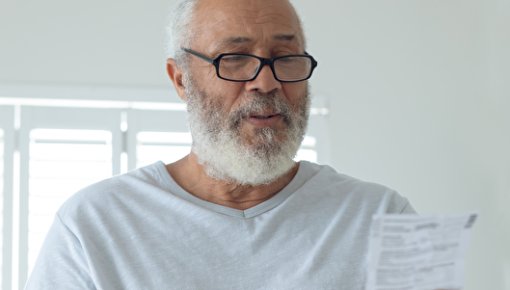 If other measures such as quitting smoking, breathing exercises and physical exercise aren't enough to help with COPD, medication is also available. It can't cure the disease, it can help relieve the symptoms and prevent acute breathing problems.
Chronic pulmonary obstructive disorder ( COPD) develops gradually over many years. Its symptoms include shortness of breath and coughing with sputum (coughed-up phlegm). It is usually caused by smoking. The kind of medication used to treat COPD depends mostly on the severity of the disease. If the symptoms of the COPD are mild or moderate, people usually only need to take medication when they have acute breathing problems. If the symptoms become more frequent and more severe, doctors recommend using certain medications regularly. People who have advanced COPD often take several medications at the same time.
The following medications are typically used:
Drugs that open up the airways (bronchodilators): beta-2 agonists and anticholinergics
Anti-inflammatory drugs: medications containing steroids (corticosteroids) and phosphodiesterase (PDE) 4 inhibitors
Other drugs called mucolytics are used to dissolve mucus in the bronchi and make it easier to cough it up as phlegm. In rare cases, antibiotics are temporarily used for prevention. Flu, COVID-19 or pneumococcal vaccines can prevent additional infections that may make the breathing problems worse.