Types of insulin therapy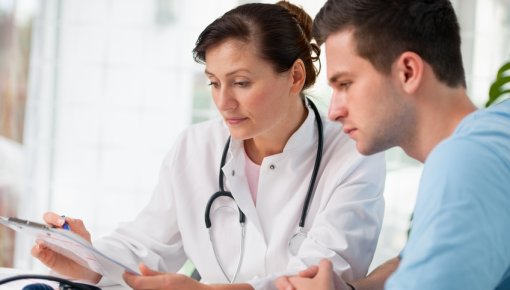 The aim of insulin therapy in diabetes is to make up for the lack of insulin in the body, to lower blood sugar levels, and prevent long-term complications as much as possible. There are different types of insulin therapy. All of them aim to regulate blood sugar levels in order to stop them from getting too high or too low.
Blood sugar (glucose) levels are not only affected by the amount of insulin you inject, but also by what you eat and drink, as well as how much energy you use during physical activity. The time of day, inflammatory diseases, other medications and hormonal changes can influence your blood sugar levels too. So it's especially important to know your body and habits well when dealing with diabetes – that's the only way to adjust your insulin therapy optimally.
There are various types of insulin. They mainly differ in how long their effect lasts. Some types of insulin cover your body's basic needs: they work slowly and constantly over half a day or a whole day (intermediate-acting or long-acting insulin). "Short-acting" insulin is used at mealtimes to provide the insulin needed right after eating.
Nowadays, people with diabetes can generally choose one of the various types of insulin therapy themselves in order to fit it into their daily routine as well as possible. Most people with type 1 diabetes choose "intensive" insulin therapy.