What can parents do about middle ear infections?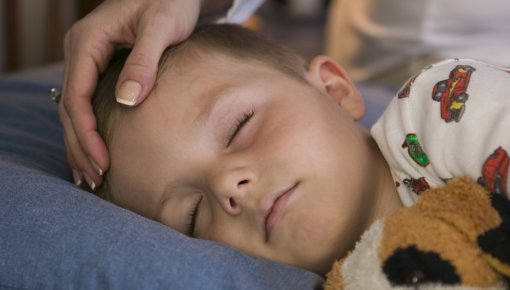 Children who have an acute middle ear infection (acute otitis media) usually have an earache and a fever. They sleep badly, are restless and cry a lot. What are the treatment options and when is it important to seek medical advice?
Middle ear infections usually clear up after a few days. Complications are very rare. The earache often already goes away again after one day. Until that happens, medication to relieve pain and reduce fever, such as ibuprofen and acetaminophen (paracetamol), can be used to relieve the symptoms. A lot of care and attention is also helpful, and some children feel that certain home remedies have a soothing effect too.
Antibiotics often do not work and can have side effects. So there's usually a good reason to wait two or three days at first, to see whether a middle ear infection clears up on its own. If the symptoms don't get better, the child can still take antibiotics then. Antibiotics also help in children who are leaking pus from their ear, and in children who are under two years old and have an infection in both ears.
If a child is unwell, it can be important to seek medical advice early on. The doctor can tell whether it's a middle ear infection and how severe it is. You can then discuss the most appropriate treatment approach together. If the symptoms don't get better despite treatment, or if the child has problems such as hearing loss, it's advisable to see the doctor again.