Atrial fibrillation: Rhythm control or rate control?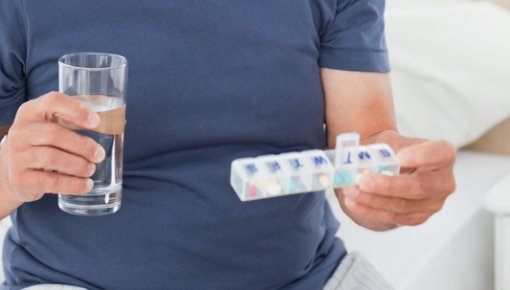 In atrial fibrillation, the normal heart rhythm can be restored using controlled electric shocks to the heart. Certain treatments can be used afterwards to stabilize the heart rhythm and try to prevent the atrial fibrillation from returning. These treatments include medication and a procedure known as catheter ablation.
In atrial fibrillation, the electrical signals that regulate the rhythm of your heartbeat don't work properly. This typically leads to a fast and irregular heartbeat, which can cause symptoms such as palpitations, shortness of breath and exhaustion.
Treatment with medication or controlled electric shocks can often restore a normal heart rhythm (cardioversion). But the irregular heart rate returns in many people. Treatments that stabilize the heart rhythm (rhythm control) can lower the risk of that happening. The aim is to keep the heart pumping in a normal rhythm ("sinus rhythm") over the long term. That is achieved in 30 to 50% of those affected.
Rhythm control treatment is mainly considered in people whose atrial fibrillation keeps coming back and causing bothersome symptoms. It can also be a good idea in people who have heart failure (a weak heart, also known as cardiac insufficiency). If there are no – or hardly any – symptoms, treatment with medication to reduce the high pulse (heart rate control) is usually enough. Beta blockers are generally used to do this.