E-cigarettes: An alternative to tobacco, or a quitting aid?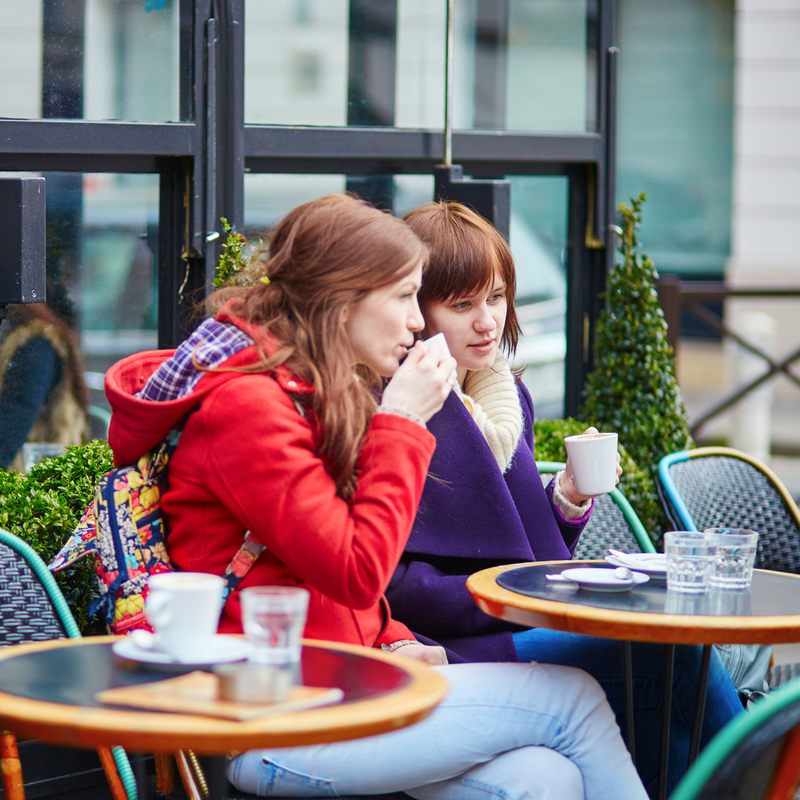 (PantherMedia / encrier)
More and more smokers are choosing to use electronic cigarettes (also known as e-cigarettes, e-cigs or vapor cigarettes). Some use them because they would like a less harmful alternative to tobacco. Others use them in a similar way to nicotine replacement therapy, to try to get off nicotine altogether.
All e-cigarettes work in the same way: They contain a small cartridge (tank) filled with a liquid, as well as a heating element. The heating element is heated up using a battery. This causes the liquid to vaporize so that it can be inhaled (breathed in). "Smoking" an e-cigarette is also referred to as "vaping."
A wide range of different products are available nowadays. There are e-cigarettes with pre-filled cartridges that are removed and replaced after use. Other models contain fixed tanks that you refill with e-liquid yourself. Some e-cigarettes even have software that allows you to adjust the electric voltage and, for instance, record data – such as how often and how much you inhale.
Compared to smoking tobacco and using medication to quit smoking, e-cigarettes are relatively inexpensive. This is a further reason why they may appeal to smokers who would like to smoke less or stop smoking.
What is in the liquid?
In Europe, the liquids in e-cigarettes (called e-liquids) are only allowed to contain certain substances. These are listed in the EU Tobacco Products Directive. E-liquids typically contain distilled water, propylene glycol, glycerin, various flavorings, and usually nicotine too. But some e-liquids don't have nicotine in them.
The two substances propylene glycol and glycerin have been approved for use in food products and cosmetics. Propylene glycol is also used in the production of conventional cigarettes to keep the tobacco from drying out.
Even if these two substances have been approved for the above-mentioned purposes, that doesn't mean that inhaling them is harmless.
E-liquids should be kept out of reach of children. Some liquids contain so much nicotine that dangerous amounts could enter the bloodstream if swallowed.
Do e-cigarettes harm your health?
When e-liquid is heated, harmful substances may arise – although in much smaller amounts than in tobacco cigarettes. Inhaling the vapor may irritate the airways too.
Many smokers find it hard to get by without any nicotine at all. In that case, cigarettes may be the lesser of two evils: Compared to tobacco cigarettes, they are currently believed to be much less harmful to your health. This is because the smoke that arises when tobacco is burned contains a lot of carcinogenic (cancer-causing) substances such as hydrogen cyanide and formaldehyde. E-cigarettes don't contain any tobacco, so they release a lot less harmful substances. There is also no carbon monoxide in inhaled e-cigarette vapor.
But it's too soon to say for sure how the regular and long-term use of e-cigarettes may affect your health. There have been very few long-term studies in this area.
Do e-cigarettes help people quit smoking tobacco?
It is often claimed that e-cigarettes can help people to stop smoking tobacco cigarettes. So far there has been very little scientific research into whether they really help smokers to smoke less or quit smoking altogether.
Various researchers have looked for published studies in this area, including a group of researchers from the Cochrane Collaboration, as well as an international group of researchers working for the World Health Organization (WHO).
They found two suitable studies that looked into whether e-cigarettes increase the chances of successfully quitting smoking tobacco. A total of just over 650 people took part in the studies. Whether or not they had successfully quit smoking was assessed after 6 to 12 months.
In both studies, one group of participants was given e-cigarettes with an e-liquid that had nicotine in it, and another group was given the same e-cigarettes with an e-liquid that didn't contain nicotine. The participants didn't know whether or not their e-liquid contained nicotine.
The participants were allowed to use the e-cigarettes whenever they wanted to. They were given up to four e-liquid cartridges – containing a total of between 15 and 30 mg of nicotine – per day. For comparison: When someone smokes a tobacco cigarette, about 1 mg of nicotine enters their bloodstream. Some participants were also offered additional support, such as access to a telephone hotline.
The results of the two studies suggest that nicotine-containing e-cigarettes make it somewhat easier to stop smoking tobacco cigarettes. After 6 to 12 months, it was found that
4 out of 100 people who used nicotine-free e-cigarettes had managed to successfully stop smoking tobacco,
compared to 9 out of 100 people who used e-cigarettes with nicotine in them.
In other words, an extra 5 out of 100 people managed to stop smoking tobacco cigarettes if they used e-cigarettes with nicotine rather than e-cigarettes without nicotine.
Some of the participants who managed to stop smoking were still using e-cigarettes at the end of the study, and others were neither smoking nor using e-cigarettes.
These figures are just rough estimates, though, because almost a third of all participants dropped out before the end of the studies. The studies were also too small to be able to draw any reliable conclusions.
There is currently very little research on the effectiveness of e-cigarettes compared with other quitting aids, such as nicotine replacement therapy or medication.