Living with metastatic breast cancer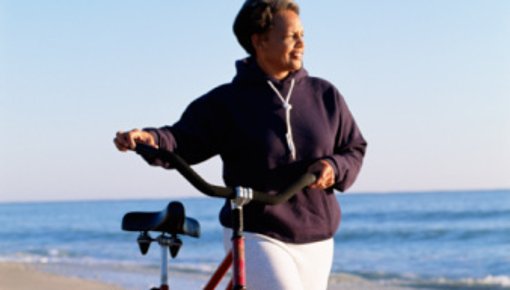 If you have been diagnosed with metastatic breast cancer, you are probably facing feelings of fear, anger and grief, and worrying about what the future holds. Talking with close friends or relatives can help. Exercise, relaxation and other activities can take your mind off things and improve your general wellbeing in everyday life.
Once metastatic tumors have developed outside of the breast tissue, complete recovery can very rarely be expected. Then the aim of treatment is to relieve pain and other symptoms, and to keep your quality of life as good as possible for as long as possible.
It is common to worry about only having very little time left. At the start it might feel like your entire life is now about waiting for the cancer to progress, new symptoms to arise and further treatments. This can make you feel dejected and hopeless, which may sometimes be more draining and troubling than the physical effects of the disease and its treatment. Many women also feel lonely at times, cut off from the outside world and their friends. Some find it very hard to talk about their illness and its consequences. It's important for each woman to discover her own way to best cope with this new situation.