Diagnostic tests for metastatic breast cancer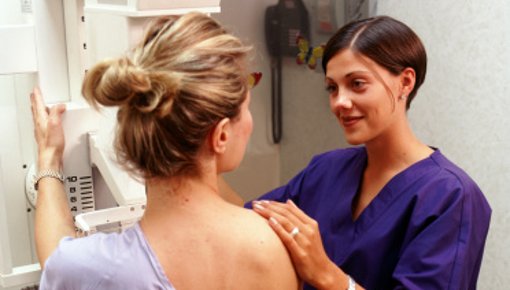 A number of different kinds of tests and examinations can be used to detect breast cancer or metastatic tumors in the body. They are often combined to get a more accurate diagnosis. The treatment approach can then be chosen based on the outcomes of the tests.
If you think that the breast cancer is progressing, coming back (recurrence) or spreading, the first thing to do is to contact your family doctor or gynecologist, or go to an outpatient practice that specializes in cancer treatment (oncology practice). Different types of tests and procedures might be needed, depending on your symptoms. Your doctor might examine you or refer you to a hospital or specialized breast cancer center.
A breast cancer center is a specialized hospital department or several specialized departments that work together. In Germany, special "certified" breast cancer centers (Brustzentrum or Tumorzentrum) examine, treat and care for people who have cancer according to special criteria. Specialists working in breast cancer centers include gynecologists, psycho-oncologists, nurses and other medical professionals.
Before doing any examinations, the doctor will always ask you about your symptoms, your general health and medical history. Then the doctor should take the time to carefully explain the following things before doing an examination:
Why the examination needs to be done
How it is done and what can be found out by doing it
Whether it is associated with any risks or side effects (e.g. a wound after minor surgery or exposure to radiation)
What other kinds of examinations are possible
What can be done if you decide not to have the examinations
When you will get the results and discuss them
As a patient, you always have the right to be given information about these things, and to decide not to have a test that is recommended.