Introduction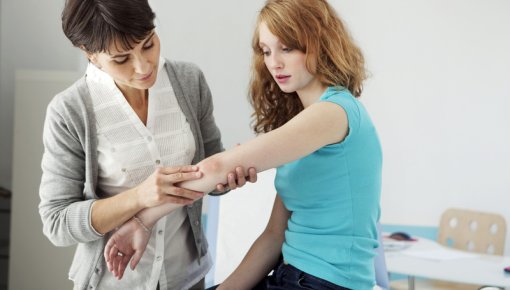 Psoriasis is a non-contagious inflammatory disease. The main symptoms are reddish, scaly patches of skin that may itch.
It is a chronic condition that is typically associated with periods of more severe skin problems (flare-ups) followed by periods of milder skin problems or none at all. Various treatments can relieve the symptoms, but there is no cure for psoriasis.
The severity of psoriasis can vary quite a lot. In some people it is bothersome more than anything else, and they can cope with it quite well. Others feel that it has a major effect on their quality of life. The treatment and skin care can take a long time. Having visible reddened and scaly skin patches can really get to you mentally too – especially if they are on areas of your body that others can see.
Psoriasis is caused by inflammations. Sometimes the that is causing the psoriasis affects other parts of the body too, such as the inflammationjoints or nails.