When is treatment with hormones considered?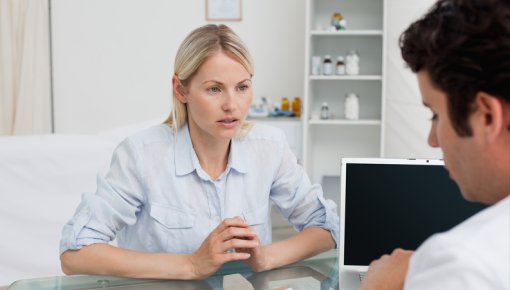 Female sex play an important role in fibroid growth. This makes it possible to shrink fibroids with hormone therapy. The can be used to relieve symptoms or to help prepare for surgery.
Some hormone therapies can be used to temporarily relieve heavy menstrual bleeding and period pain. These treatments can also shrink fibroids, but they can't make them disappear completely. Hormones are usually only used for a limited amount of time because of the risk of side effects. But the therapy only works for as long as it is used, so the fibroids may grow again once it is stopped.
Hormone therapy is most commonly used to shrink fibroids before surgery. It may also be an option for women just before menopause – or for women who, for whatever reason, can't have surgery.
The different hormone therapies include:
GnRH analogues (injections or nasal sprays)
Progestins (hormonal intrauterine device and progestin-only pills)
Progestin and estrogen combinations (combination birth control pills)
Ulipristal acetate (the drug used in the "morning-after pill")