Pain management in metastatic breast cancer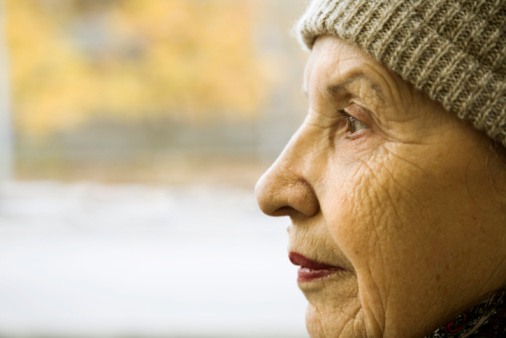 (Alexey Klementiev / iStock / Thinkstock)
Pain – no matter how severe – can almost always be at least partly relieved through therapy. Well-coordinated pain management with regular adjustments is crucial for maintaining quality of life. It is one of the most important medical interventions used in metastatic breast cancer.
Metastatic breast cancer treatment targets not only the cancer cells, but also the related symptoms such as pain and any possible side effects of more aggressive treatments.
The symptoms caused by breast cancer will depend on various factors, including the size of the tumor and the rate at which it is growing. A growing tumor can cause pain if the cancer cells press against nearby nerves or damage healthy tissue. Large tumors may prevent organs from working properly if they grow into the chest wall or the skin. The location of metastatic tumors also influences the kind of symptoms they cause. For instance, if the lungs are affected, breathing may become difficult. Metastases in the bones can be painful and make the bones more fragile.
Describing pain
Pain can be treated, but for the treatment to be effective it is crucial to let your doctor know if you are in pain and describe it as accurately as you can. You also need to let them know how well the medication is working and whether you are experiencing any side effects.
There are questionnaires to help you better describe and compare the severity and extent of the pain. The scale they use typically rates pain severity from zero (no pain) to ten (worst pain imaginable). The different levels of severity are also often expressed in a simpler way, using words or pictures.
The type of pain can help doctors to identify its cause. Hard-to-pinpoint pain that tends to be dull and pressing typically comes from internal organs. Pain in the skin, on the other hand, is often perceived as sharp, pulling or piercing, and it is usually possible to specify where it is. Pain in or around bones, joints or muscles is often perceived as dull, pulling, piercing or cramping, but may be hard to describe. It also sometimes radiates into surrounding tissue. "Burning" and shooting pain is often a sign of nerve damage.
Medication and dose
The type and dose of medication used in pain management and how long the pain is treated depend on factors such as the cause and severity of the pain, the type of cancer treatment and your overall health. It is important that you talk to your doctor regularly about how you feel and the aim of the pain-relief treatment.
There are two main classes of painkillers (analgesics):
Non-opioid drugs
Opioid drugs
Non-opioid substances affect the outer (peripheral) nerves of the skin, muscles and organs. They are used to treat mild to moderate pain. Most of them also have an anti-inflammatory effect, and some of them lower fever. In Germany and other countries, many of them are available without prescription, including ibuprofen, acetylsalicylic acid (the drug found in Aspirin), or acetaminophen (paracetamol).
Opioid drugs mainly affect the central nervous system (the brain and the spinal cord), where incoming pain signals are processed. Opioids are only used to treat moderate to very severe pain. Weak opioids include drugs like codeine and tramadol; stronger opioids include fentanyl and morphine. The risk of developing an opioid dependency is often overstated.
The World Health Organization (WHO) has developed a three-step approach for treating pain according to its severity:
Step 1 (mild pain): Non-opioid drugs
Step 2 (moderate pain): Weak opioids and non-opioid painkillers
Step 3 (severe to very severe pain): Strong opioids and non-opioid painkillers
Local anesthetics, antispasmodics, antidepressants or drugs to treat side effects are sometimes used too. The doctor will monitor the dose and combination of drugs used in order to prevent side effects as much as possible.
If you are still in pain despite treatment, let someone know. You can also turn to a pain management specialist. Some cities have their own pain center or pain clinic.
Things you can try on your own
Individual perception of pain varies widely and is influenced by a number of factors, including the time of day and your general mindset. Stress and fear – including fear of pain – can increase pain sensitivity.
Because pain perception takes place in the brain, it can be influenced through conscious thought to some degree. This is where strategies for coping with pain, such as relaxation techniques, come in. They are a way for you to relieve pain yourself in addition to taking medication.