Asthma in pregnancy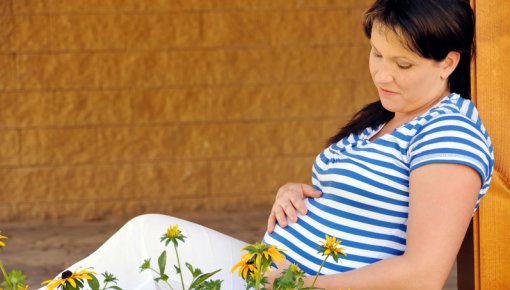 Many pregnant women who have asthma worry that their medication might harm their child. But most asthma medications are considered to be safe in pregnancy too. Untreated asthma can have serious consequences.
It is estimated that about 1 out of 5 pregnant women with asthma need treatment for asthma attacks. But good asthma control, particularly with the regular use of inhaled corticosteroids, can prevent these attacks. And there are a number of things you can do to avoid possible triggers of asthma attacks.
In many women who have asthma, being pregnant doesn't affect their symptoms. Their asthma sometimes even get better at first. But the physical changes that happen during pregnancy make asthma worse in 1 out of 3 women. Towards the end of pregnancy it often becomes increasingly difficult to stay physically active. Carrying the extra weight around can even make women who don't have asthma feel out of breath. Many can't sleep properly, and feel tired and exhausted.