Medication for migraines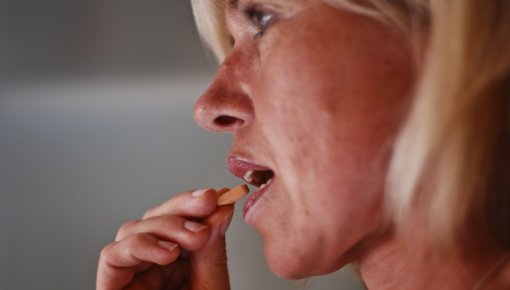 Migraine attacks can be treated with painkillers or migraine medication. If needed, medicine for nausea and vomiting can be taken as well. But if painkillers are taken too often, they themselves may cause headaches.
Lying down in a dark, cool room may be enough to relieve mild migraines. Migraines are usually very painful, though, so most people take medication to get through them. Over-the-counter painkillers may be effective enough for moderate pain. But stronger medication is sometimes needed for more severe migraines. If you often have migraines, it's a good idea to have different kinds of medicine on hand.
The following medications can be used to treat migraine:
The group of painkillers known as NSAIDs (non-steroidal anti-inflammatory drugs) and acetaminophen (paracetamol)
Anti-nausea medication (antiemetics)
Special migraine medication (triptans and ergotamines)