Introduction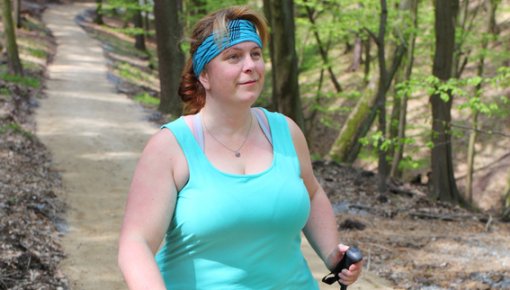 If your knee feels stiff for a while after resting and hurts when you move it, you may have osteoarthritis. In osteoarthritis of the knee, the cartilage covering the joint surfaces thins out and provides less protection.
The widespread belief that you need to go easy on your knees if you have osteoarthritis is wrong – the opposite is true: Movement strengthens the muscles that stabilize and protect the joints. It also ensures that the cartilage in the joint gets nutrients. So a key part of treatment is doing exercises and sports that keep the cartilage and joint fit. If you are overweight, even losing a little bit of weight can already have a positive effect on your knee.
Anti-inflammatory (inflammation-reducing) painkillers can provide relief, particularly during acute phases when/where the symptoms are worse. If osteoarthritis of the knee has progressed, interferes with your daily routines, and reduces your quality of life, joint replacement surgery may be an option – especially if other treatments don't help enough.
Many medications and techniques that are claimed to help in osteoarthritis haven't been proven to be effective, and may even be harmful. So it's worth carefully weighing the pros and cons of different treatments and not trying out everything that's on offer. Having realistic expectations prevents disappointment and saves money.
It's also important to know that the results of x-ray exams and other imaging techniques don't affect the choice of treatment much. The most suitable treatment will depend on your symptoms and personal situation.