Which painkillers help in osteoarthritis of the knee?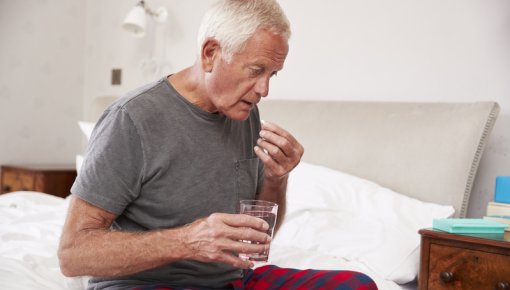 Anti-inflammatory painkillers like ibuprofen can relieve pain caused by osteoarthritis. But because they can also have side effects, they should only be taken when needed. It is also best to use them together with other treatments such as exercise therapy.
Pain caused by osteoarthritis can be treated with non-steroidal anti-inflammatory drugs (NSAIDs). These medications have an inflammation-reducing and pain-relieving effect. Examples of NSAIDs include diclofenac, ibuprofen and naproxen. Two other anti-inflammatory painkillers with a similar effect are celecoxib and etoricoxib. These are COX-2 inhibitors (also known as coxibs).
Some NSAIDs can be bought at pharmacies without a prescription – for example, to treat a headache or menstrual pain. But higher doses are sometimes needed to relieve pain effectively in osteoarthritis, and they have to be prescribed by a doctor.
Instead of taking tablets, you can apply an NSAID like diclofenac to your knee as a cream or gel. Studies show that using a cream or gel can effectively relieve the pain, but it needs to be applied 3 to 4 times a day to work.
The drug etofenamate is available in the form of a cream or gel too. But there's no good-quality research on its effectiveness.